July 2010
Discuss this article on the forums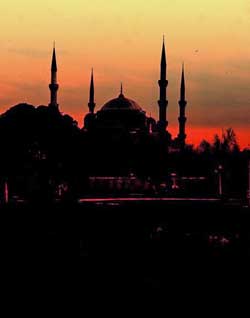 Veronica Di Grigoli's (Athene on the Forums) first novel, 'Evil Eye', just debuted on Amazon.com in the US after getting excellent reviews in the UK. Part detective story, part character study – think Amy Tan and Jane Austin looking for clues to a child's mysterious disappearance in Istanbul – it looks like an intriguing take on the fascinating part of the world.
Anyone with ME/CFS who publishes a book is a cause for celebration. I asked Veronica about CFS and her novel.
How long have you had ME/CFS?
I was born and grew up in London.… Read More
Add Your Comment
Discuss this article on the forums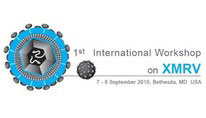 International XMRV Workshop Lineup – Conference and Workshop lineups can tell you alot about who's in and who's out. I remember a CDC lecture at the Reno CFS conference; it was a nothing lecture but there it was in prime time. Why? Probably because the CDC had to be given some space.
Why is Dr. Komarof always given the end address at the IACFS/ME International ME/CFS Conferences? Is it because he's so brilliant or because he gives such a great presentation? He does give a great presentation but I suspect that one reason he's always given such a prominent position is that he is a middle of the road, respectable researcher who just happens to hail from Harvard.… Read More
Add Your Comment
Discuss this article on the forums
Written by The Spitfire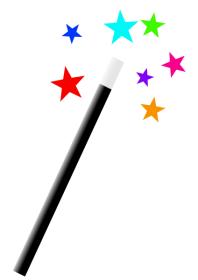 I needed somewhere to come and vent about this. I am doing better, due to the shots, but I have had a set back due to my period. My period is the albatross around my neck always. It takes me from 60 to 5.
I am really sad today and need somewhere to come and let it out. I just watched the movie on Coco Chanel. I feel so inspired and so sad all in one. I always had the dream of becoming so successful and really being awesome at whatever I did.… Read More
Add Your Comment
Discuss this article on the forums
Written by Carrigon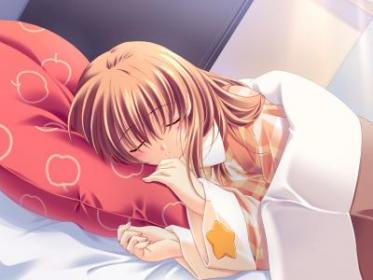 I finally found a few things that are working for me. And this is after looking for a very long time. You won't get rich off it, but it can be built up to a week's grocery money. It really just depends on how determined you are, how much time and effort you put into it.
I started to investigate the paid survey sites. For years, I heard tales of people making anywhere from ninety to a few hundred dollars a month off the surveys. I always thought it was bull. But a net friend told me his wife was doing it, and then I met a few others who really are making good money off it.… Read More
Add Your Comment
Dr. Racaniello and Dr. Bateman talked XMRV (mostly) at the CFID'S Association Webinar on Wednesday.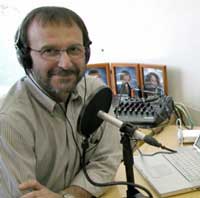 DR. RACANIELLO gave us a bird's eye of retroviruses. Right now there are two models for human infectious retroviruses; HIV, which replicates madly in immune cells and sends millions of virions into the blood to infect more cells and HTLV-1, which does not replicate much and does it's damage by turning on bad genes in the cells it is found in (sometimes turning them cancerous).
He noted that XMRV, at this point, seems more HTLV-like – it's present in small numbers in the blood and doesn't appear to be replicating much.… Read More
6

comments
The Central Issue Remains the Same – How to Find XMRV? – I asked Dr. Mikovits and Dr. Racaniello about XMRV and both were good enough to give their viewpoints on where we stand now. This is a long article; in it they talk about
* how to test for XMRV
* whether a different type of XMRV is present in CFS patients and how it got there
* the importance of subsets
* the history between the CDC and the WPI
* how the CDC study may have gone wrong.
Add Your Comment
Discuss this article on the forums
Written by Kelvin Lord
I have waited 6 full months to be able to say this, and the day has finally arrived. So here it is: I know without a shadow of a doubt that Ampligen works. As I finish my 24th week of Ampligen, I can say with confidence that this amazing drug has performed "as advertised," and then some.
I know this not only because of the numerous physical and mental tests I take at the clinic that tracks my progress and improvement, but most importantly for me, I know Ampligen is working because of my own, secret test.… Read More
Add Your Comment
PANDORA has been engaged in a month long contest on Facebook by Chase Community Giving. The top 200 charities will win $20,000 – an enormous amount of money for a CFS non-profit. As of 3 days ago PANDORA was at a solid 104th place. Now, with 21 hours to go, because of a last minute rush by other groups, PANDORA has sunk to 165th place. At this rate they will lose the contest on the last day and no CFS groups will take share in the winnings.
PANDORA has big plans – including a Neuroendocrineimmune Treatment Center – that can benefit us all.… Read More
Add Your Comment