November 2010
Dr. Cheney Reports - in his latest newsletter – or at least that part of which is available for free – Dr. Cheney reports news on the serology tests emanating from VIP Dx. Earlier Dr. Mikovits noted that antibody tests picked up more positives than PCR tests.Dr. Cheney noted that 2 out of the three people who tested negative by PCR later tested positive by antibody tests. Overall 83% of his 47 patients have tested positive. He expects the percentage to rise to 90% when all the serology results are in – putting the number right about where Annette Whittemore suggested when XMRV broke.
5

comments
Discuss this article on the forums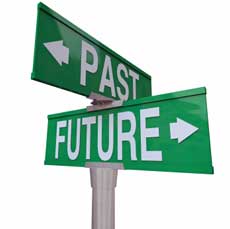 (This letter was sent to me by someone who wishes to remain anonymous. He advocated for CFS 20 or so years ago and, like so many others, re-emerged with the XMRV announcement. Looking at the CFSAC meeting was like deja vu for him in too many ways. He is certainly not alone. Mindy Kitei bemoaned the lack of urgency she felt she saw at the meeting and I thought back to when the CFSAC panel refused to endorse the CFIDS Associations call for Dr. Reeves removal – until after he left the panel. In that case personal issues – the desire to maintain good relations on the panel – appeared to trump the need of the ME/CFS Community.… Read More
Add Your Comment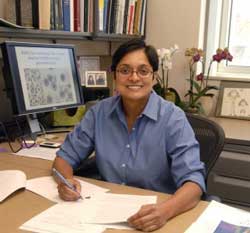 The Next Cancer for XMRV? – JMK on the MECFS Forums snuffed out Dr. Singh's XMRV patent application and then XMRV Global Action highlighted the most relevant sections and here we are with what is easily the most exciting news for XMRV since the Science paper was published in October of last year. The patent application states Dr. Singh has found XMRV in 25% of 178 samples from patients with breast cancer – a finding that will surely send a shock through Cancer research community. Tellingly, XMRV was not found in the tissues just surrounding the cancer as originally appeared with prostate cancer – it was found smack dab in the middle of the malignant breast tissues.… Read More
5

comments
Discuss this article on the forums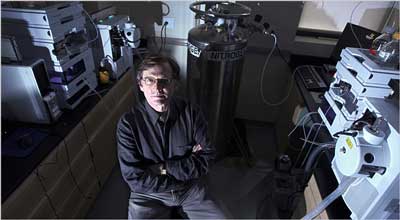 (The New York Times article on Dr. Ian Lipkin – the man chosen by the NIH to lead their hunt for XMRV in CFS – portrays a man at the top of his field.)
http://www.nytimes.com/2010/11/23/science/23prof.html?emc=tnt&tntemail0=y
Dr. W. Ian Lipkin was spending the afternoon prowling his empire of viruses. The Center for Infection and Immunity, which he directs, occupies three floors of the Mailman School of Public Health at Columbia University. Rather than wait for the elevator, Dr. Lipkin ran up and down the back stairs to move from floor to floor, leaning into the doorways of labs and glass-walled offices to get updates from a platoon of scientists.… Read More
Add Your Comment
The XMRV Buzz -short takes on the world of XMRV – will now be appearing regularly on the "Bringing the Heat" Blog
Unbroken – the Louis Zamperini and Laura Hillenbrand Story - no it's not about XMRV but it is about Lauren Hillenbrand and that means CFS. She is a great spokeswoman for CFS and Louis Zamperini was a great vehicle for her next book, seven years in the making and which she says both brought her life and cost her physically.
A Mouse Model for XMRV - And now to one of the more interesting twists – developing a mouse model for an er…mouse derived virus?… Read More
6

comments
Discuss this article on the forums
(Now to the meat of it – Lannie finds out her test results and explains what they mean. Are we getting to the heart of the exertional problems in ME/CFS? At least for Lannie we appear to be. Read deeply – this is important stuff. Thanks again to Lannie for sharing this. Check our her blog here.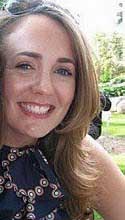 Now, what I'd been waiting for… the results! Well, the preliminary ones at least. Below provides a scan of the chart received at the end of a two-day cardiopulmonary exercise stress test at the University of the Pacific Fatigue Lab.… Read More
Add Your Comment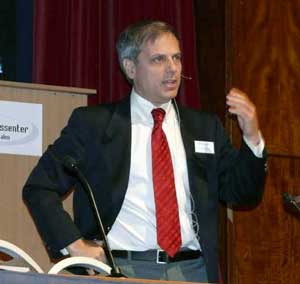 (Dr. Friedberg is an intriguing figure; a psychologist questions the effectiveness of CBT and who, as President of the IACFS/ME, has taken the CDC to task for beginning CBT trials yet someone who is also believes that pacing and 'stress management' can pay real dividends for some people with ME/CFS.
In this long interview he talks about the differences he sees between people with ME/CFS and FM, men and women with ME/CFS, the importance, in the absence of a cure of accepting 'half a loaf and creating joy and pleasure, how improved health does not necessarily result in increased activity, why the cognitive in CBT may be over-emphasized, what he has done as a person with CFS that has helped and more.… Read More
Add Your Comment
Discuss this article on the forums
Written by Cort
(Marly Silverman is the co-founder of PANDORA, a Florida organization devoted to improving the lives of people with ME/CFS and other NEID's (neuroendocrineimmune disorders). Marly granted permission to post her blog here.))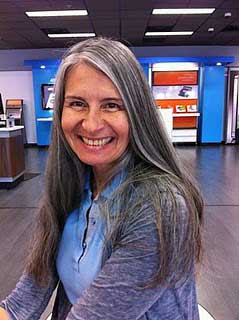 I haven't been blogging lately. Because of the time, stamina and physical efforts allocated for personal medical issues, it is not a priority for me. I do admire those who can do blog and share their voice. It is a special gift that they have indeed.
As I recently laid in bed trying to recoup from a trip the CFS Advisory Committeeand to the New Jersey CFS Association Fall Conference, I wondered whether what I do really matters.
Add Your Comment