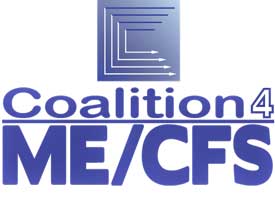 The Coalition4ME/CFS
– a coalition of US ME/CFS non-profit organizations – has issued a Call to Action on the impending DSM-5 proposal and provided information to assist organizations and patients in writing their own letter to the American Psychiatric Association. The submission period ends June 15th.

THE COALITION ANNOUNCEMENT

DSM-5 Background:

Why this call to action is important to you:

Among other changes, the DSM-5 proposal includes the establishment of a new category called Complex Somatic Symptom Disorder (CSSD). The criteria for a CSSD diagnosis include somatic symptoms that last more than 6 months and significantly disrupt life combined with the doctor's assessment that the patient has a disproportionate concern about the medical seriousness of his symptoms.