Background – The month of May is and has been Making a Difference (M.A.D) month ever since RESCIND leader Tom Hennessey proclaimed May 12th (Florence Nightingales birthday) International CFS Day over 20 years ago. The 12 Days of May Phoenix Rising project honors Tom's vision of a community working together to produce change by providing opportunities to make a difference (M.A.D.) in ME/CFS every day for next 12 days culminating on International ME/CFS day.
THE FIRST M.A.D MAY DAY IS……..FACEBOOK DAY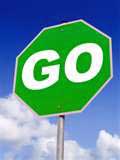 Facebook is only, believe it or not, seven years old but with over 600 million active users and growing by leaps and bounds every day Facebook is the premier communication outlet on the planet.