Discuss this article on the forums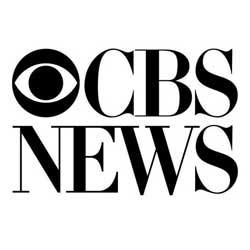 CBS News was in Miami yesterday filming the Miami Coral Gables CFIDS Group meeting with Dr. Klimas. According to reports Dr. Klimas met with them after the meeting to do an interview about the PACE trial and Dr. Natelson's new study validating a previous study finding abnormal proteins in the spinal fluid of ME/CFS patients indicating neuroinflammation.
If this is a validation of the Dr. Baraniuk's spinal fluid study we're in real luck because we've heard that his own validation of the study should be coming out shortly. Thus we may have two studies coming out one after another indicating neuro-inflammation is present in the brains of people with chronic fatigue syndrome. As hard as it is to get two studies to agree this would be a huge win from two respected researchers.
Other reports suggest the story will be presented by none other than lead anchor Katie Couric… It reportedly will air Feb 23rd on CBS news at 6:30pm. If this goes well it could help turn the story on CFS and the PACE trial in front of a very large audience.
They'll likely show very little of the meeting itself but we believe Dr. Klimas' interview will be in there.
We're going on reports here – hopefully they are accurate….