Discuss this article on the forums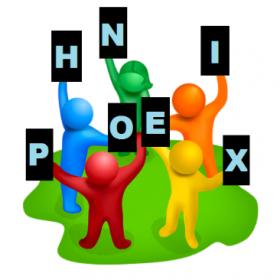 As most of you know the Phoenix Rising administration and moderation team is rather small at the moment and we're always looking for new talents and new viewpoints. When joining the PR team there are no must's (other than putting some time in) – that means that you are free to do your thing whenever you feel like it. If you have, for example, a bad episode of ME, it's no problem to be absent for a period of time – we know where you're coming from.
Ok, now, what are we looking for :Retro cool::
Moderators:
your job is to keep the forums clean and guard the quality of interactions
you'll assist us in making decisions about different issues the Forums face
your only requirements are trying to be objective and caring
Administrators:
your job consists of handling technical issues; ie problems people have and as well as assisting us in adding new capabilities to the Forums
you'll have access to the backpanel of the forum and can start your own projects
requirement here is to have some feeling for tech stuff and to be a teamplayer
Mailings list advocates:
you will form a new team with 1 or 2 other members and discuss important advocacy mails and free fundraisers with them
the only thing required is that you pick-up urgent action alerts, most of them will be posted by users in the action alerts forums, simplify these messages and mail them via a one click system to the more then 250 ME/CFS advocates subscribed to the emergency action list. (action.aboutmecfs.org)
(a one page manual will be offered)
Programmers/Techies
Like to tinker with code? We are working on various projects behind the scenes. You can jump in there or add your own; the possibility of making a difference here is immense. Shoot us an email if you're interested
Suggestions
Not interested in joining the team but have some ideas about how to improve the capability of the Forums? Features you'd like to see? Let us know!
If you think you are the person we're looking for or you want more info, you can send a private message to Frank or Cort. Also advocates, activists, people who want to set up a fundraiser or people who think they can contribute in one way or another may contact me.
Personally I'm an administrator because it's rewarding. You get many thanks from different people and I feel like I'm making a difference. You're also the first to know what goes on behind the scenes:Retro wink:. Frank