Discuss this article on the forums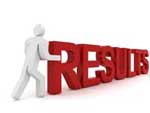 2000
Citing stagnation in the field, CAA stops receiving or funding grants and instead launches a series of scientific symposium designed to open up new avenues of research. They include "Does Dysautonomia Play a Role In the Pathophysiology of This Complex Illness ", "Neuroendocrine Aspects of CFS ", Immunological Aspects of CFS " and "Promising Diagnostic Tools and Processes"
The Annual Report cites almost 5,000 donors
Creates traveling Education Exhibit. Overall Association spends $800,000 on physician education
A new publication " the CFS Research Review" is sent out to over 7000 physicians, government scientists and health professionals free of charge four times a year and to Association members.
Leonard Jason and Charles Lapp partner with the CAA to produce a provider health education course
Lobby Day – just after the resolution of the CDC Scandal which leads to the restitution of almost 13 million dollars in misappropriated CFS funds attracts 57 people
Public Support: Contributions and Grants – $1,489,000, Membership Dues – $314,000, Total Revenue – $1,863, 105 – Publication notes total revenue and assets have more than doubled over the past 10 years.
2001
8,000 Physicians participate in CAA survey regarding barriers to diagnosis and treatment
CAA newspaper article appears in more than 200 'placements'
Reports Federal Research Spending (CDC/NIH) up to $18,000,000/year (including payback funds)
Two Research Symposia (Neuroendocrine Aspects/Immune Aspects) held
CAA awards three grants totaling $267,000 to Ding, Grossberg and Papanicoloau and Schondorf
CAA awards $10,000 grant to Dr. Jason to investigate name change
Primary Care Provider Education Series educates 1,200 physicians, nurses, etc.
CAA exhibits at seven national conferences, develops print, web and video study modules
CAA places 'educational ad' in School Nurse News magazine
Scholarships awarded to six medical students
Research Review sent to 25,000 patients and professionals
CAA outreach to medical specialty and professional trade journals contributes to comprehensive articles placed in 5 sites including the AMA weekly newsletter
CAA continues to sponsor CFIDS Support Network to help support group leaders facilitate productive meetings
Public Support – Contributions and Grants – $1,745,000, Membership Dues – $275,000, Total Support- $2,067,000
2002
CAA releases Public Service Announcement (PSA) featuring former US Surgeon General Dr. David Satcher.
CAA media efforts result in articles being placed in Smithsonian, Association Management and BioPeople and an hour long radio segment "The Infinite Mind" airs on National Public Radio
Print, video and web'based self-study course developed in collaboration with HRSA, the CDC and Dr. Jason and Dr. Lapp appears. Train the Trainer Course
CFS Research Review sent to 1,000's of health professionals goes from a quarterly to semi-annual schedule to reduce costs
CFIDS Association participates in seven medical conferences
Lobby Day focuses on increased funding for CFS at the CDC and NIH
CAA funds studies on decreased blood flow to the brain and rennin levels (Friedman) and overactive immune system (Jacob)
Free E-newsletter launched
CAA Sponsors CFIDS Support Network – which helps group leaders facilitate productive support meetings.
Public Support -Contributions and Grants – $1,285, 000 , Membership Dues – $245,000, Total Support and Revenues $1,518,000.
2003
Kim McCleary appears on CNN's the Flipside
CFIDS Association article appear4s in 270 newspapers with readership of 6 million people
Seabiscuit screening hosted by CFIDS Association chaired by Tony Kornheiser, Sen. Harry Reid, CDC Director Julie Gerberding, Bob Costas attends.
548 Physicians take CFIDS Online Course
CFS Educational Exhibit travels to seven major medical conferences
CFIDSLINK – reaches 16,000 subscribers
CFS Pocket Resource Guide – distributed to 5,000 clinicians, nurses etc across the country
CFSAC Federal Advisory Committee Formed – three years of CAA's efforts result in the CFS Coordinating Committee being transformed into a formal advisory committee.
CAA Rewards $317,000 in research grants – including a study on endogenous retroviruses (Huber), corticotrophin releasing hormone (CRH) on IL-6 (Papanicolaou), Neurometabolites in the Brain (Shungu), Repeat Exercise Testing (Snell – Pacific Fatigue Lab).
Public Support: Contributions and Grants – $996,000, Membership dues – $193,00, Govt Grants – 667,000, Total Support and Revenues – $1,874,000

2004
CAA produces feature article "Children Can Get Chronic Fatigue Syndrome" that reaches 100's of newspapers reaching 27 million readers
CAA exhibits at 11 major national medical conferences
After two FOIA's, discussions with agency representatives and a meeting with NIH Director Zerhouni fail to get at the erosion of CFS research at the NIH, CAA produces a 75 page report stating NIH has overstated funding by 20% NIH funding for CFS drops to $4 million in 2003.
Grassroots Action Center launched providing easy access to govt officials. 20,000 messages are sent using the Center in 2004
Consensus statement from CAA research Symposium published in Neuroimmunomodulation
Association organizes Grand Rounds presentation at Harvard School Nursing
Public Support: Contributions and Grants – $1,162,00, Membership Dues – $162,000, Govt Grants – $587,000, Total Support and Revenues – $1,927,000
2005
CAA website receives 995,000 visitors, CFIDS Link has 25,000 subscribers
CAA places banner ads "Do I have CFS?" in WebMd that lead to interactive web tool
CME Certificates awarded to 300 medical professionals online
Association exhibits at 15 medical conferences and distribute 12,000 pieces of resource materials, 3 Grand Rounds presentations made
7,000 Pocket Resource Guides mailed to physicians and other health professionals
Research Grants awarded for study into HERV-K18 endogenous retrovirus (Huber), cytotoxic cell (NK,T-cells) (Klimas), HMRS Metabolites (Shungu)
Virtual Lobby Day results in 3,000 Online messages. 12 member of Congress and Sens. Harry Reid, Rick Santorum and Orrin Hatch sign letter expressing concern about low funding for CFS. send letter asking Secretary of Leavitt to act on CFSAC recommendations
CAA Empowerment KNOW MORE half day Seminars take place in 3 locations across the country.
Public Support: Contributions and Grants – $885,000, Membership Dues – $147,000, Govt Grants $1,130,000 Total Support and Revenues – $2,304,000
2007

The Faces of CFS exhibit travels to 14 consumer centers (malls, etc.) and 4 medical conferences resulting as many as 5,000,000 million people viewing it.
Media campaign generates more than 400 stories in the mainstream media including stories in the New York Times, Boston Globe, Washington Post, LA Times and magazines such as Woman's Day, Parade, Fitness, Working Mother, Prevention, Consumer Reports
Generated over 9300 plays of Public Service Announcements on television and 25,000 PSA's on radio.
Distribute more than 82,000 sheets from the CFS toolkit for Healthcare Professionals to doctors and medical providers
Twenty-presentations were given at 10 universities reaching over 1100 students
Sent via the Grassroots Action Campaign over 6,000 e-mail and other messages to legislators during Lobby Day
Responded to an average of 600 e-mails and 125 telephone inquiries a month, mailed thousands of free brochures
CAA spends 74% of its budget on education and awareness
"The Research Initiative' is launched, Dr. Suzanne Vernon is hired as the CAA's first Research Director. Her job is to stimulate new research, increase outside researcher interest, oversee CAA's enlarged Research program, represent ME/CFS on Capitol Hill and at Scientific Conferences.
Produced "Defining Moments- A CFS History" publication
Public Support: Contributions and Grants – $1,281,000, Membership Dues – $145,000, Govt. Grants – $1,881,000, Total Support and Revenues – $3,354,000
2008
CAA Reaches Million Dollar Research Goal, Research Network Begins, Six coordinated research projects funded
• Light – pain, fatigue and immune receptors in the blood and postexertional malaise
• Broderick – Infectious mononucleosis/EBV infection and CFS
• Shungu – blood lactate and mitochondrial dysfunction in the brain
• Shukla – gut microbiome and post-exertional malaise
• Medow – blood flows in the gut and brain and orthostatic intolerance
• Mishra – computational study to explain disease mechanisms
Dr. Vernon co-authors 8 papers and attends 10 scientific conferences
CAA Begins investigation into poor productivity at the CDC CFS research program in March, 2008
"Research to Nowhere" – Kim McCleary expresses 'outrage' at 'serious funding issues' at the CDC and other matters citing 'zero accountability', 'shameful scientific leadership' and 'invisible outcomes'.at the Oct 2008 CFSAC meeting. After calling the CDC Research Program "Research to Nowhere" after the infamous "Bridge to Nowhere", McCleary details gross overspending on several projects and asks CDC to take "decisive action' and bring in new leadership.
Chronicle is reduced in size and frequency of publications
Public Support: Contributions and Grants – $1,445,000, Govt Grants – $336,000, Membership Dues – $118,000, Total Support and Revenues – $1,918,000
2009
CAA sends 7-page letter to acting CDC Director Besser detailing its concerns and providing recommendations regarding the CDC program
Vernon requests CDC make available its research data to outside investigators
Facebook page launched in Feb
CAA allieds with five organizations to form Overlapping Conditions Alliance
Dr. Vernon receives award at Reno IACFS/ME Conference For Excellence in Research
CAA submits grant application to Dept of Defense to determine if infections can trigger auto-immune response with five other institutions and organization including the Walter Reed Army Medical Center
CAA submits Challenge grant application to NIH on infection and intestinal factors
CAA submits "Grant opportunity" grant application under Obama Stimulus Program (ARRA) involving 8 institutions including Harvard University and University of Chicago on autoimmune issues.
Virtual Lobby day sends 4,222 emails and letters to lawmakers
CAA hires B&D Consulting to represent them on the federal level
CAA provides more written recommendations to the CDC
CAA establishes relationship with NIH Initiative – Biomedical Information Research Network
CAA/NIH hold three day Banbury Conference – From Infection to Neurometabolism: A Nexus for CFS Research (Sept. 13th-16th) involving 35 researchers
Suzanne Vernon gains certificate in Public Health Genomics
CAA becomes member of Genetic Alliance – providing it access to a state of the art Biobank, Family history toolkits, resource repository, networking. CAA's request to embed its Research Network in the Genetic Alliance is approved.
Solve CFS Website Launched
Face of CFS Exhibit ends after journeying to 45 venues (33 more than originally planned). CAA reports it generated scores of print articles, radio interviews, television features and online stories
Kim McCleary serves on AABB International Task Force on XMRV
Public Support: Contributions and Grants – $859,000, Govt. Grants – $228,000, Membership dues – $62,000, Total Support and Revenues – $1,168,000
2010
Webinar series begins – 20 webinars are presented in 2010 including on XMRV (4), the Viral Connection, Orthostatic intolerance, Comorbid Conditions, Disability, CAA's Research Efforts (3), Doc Talk, Pacing and Spirituality
CAA looks for other funding opportunities for ME/CFS researchers; gets CFS included in the 50 million dollar Congressionally Directed Medical Research Program (CDMRP) funded by the Department of Defense
March – CAA staff and Board of Directors meet with Congressional Appropriators to attempt to expand federal research opportunities
SolveCFS BioBank announced to store CFS tissue samples from patients seeing three physicians (Dr. Charles Lapp, Dr. Bateman, Dr. Klimas).
Professiona Pain Journal contains article by Dr. Vernon and Kim McCleary on CFS
CAA comments on Diagnostics and Statistical Manual for Mental Disorders (DSM) changes
CAA joins the Campaign to End Chronic Pain in Women with four other organizations. Participates in Congressional Briefing in May to highlight underfunding in women's disorders.
Lobby Day results in 6,000 plus emails sent to federal officials
Suzanne Vernon gives presentation at 6th Conference of Fatigue Science in Osaka, Japan. Kim McCleary presents at the 2010 Genetic Alliance Conference
CAA inserts language into 2011 Congressional Appropriations Bill
CAA launches Risk Factors Survey
CAA nominates 7 people to the CFSAC panel including Dr. Maureen Hanson (XMRV), Dr. Ian Lipkin, Dr. John Mellors (HIV), Dr. Illa Singh, Dr. Suzanne Vernon
Kim McCleary urges CFSAC Committee be tasked with developing a "comprehensive research agenda for the Department of Health and Human Services to serve as a blueprint for health agencies, academia, industry and nonprofits"
Kim McCleary urges Blood Products Advisory Committee to defer blood donations by people with ME/CFS
Dr Vernon is named to Steering Committee for April NIH Workshop on CFS.