Discuss this article on the forums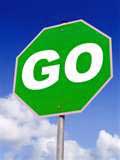 Chase Community Giving is at it again. This time they have expanded their Facebook contest to include a round of larger non-profits with have annual operating expenses from 1-5 million dollars. That would includes two ME/CFS organizations in the US; the Whittemore Peterson Institute and the CFIDS Association of America.
The WPI, of course, uncovered XMRV, which has brought much needed exposures to ME/CFS and could be the breakthrough we've a;; be waiting for plus they have a dynamic clinic opening up shortly. The CAA demonstrated their effectiveness in supporting high quality research when many of the presenters at the State of the Knowledge conference thanked them for their support. At least four of their past grant rewardees currently have large NIH CFS grants – quite an achievement for a field with 8% gramt acceptance rates.
The prizes run from $25,000 all the way up to $500,000 – a nice chunk of cash for a perpetually cash-strapped field.

The contest starts April 21st.….
All it takes is a Facebook page and votes. Here's how it goes…
Quote:
Everyone that Likes Chase Community Giving gets ten votes to use during Round 1 and five during Round 2. Although participants can only vote for each charity once, they have the ability to share their favorite charities with friends through Facebook and Twitter. To get them excited, take advantage of the many ways you can add information to your Charity Profile Page!
Anybody can vote whether you're a citizen of the US or not. You have ten votes. You can vote for a charity just twice so you'll to look for other charities to support. You might want to check out other illnesses similar to ME/CFS such as fibromaylgia, irritable bowel syndrome or interstitial cytisus as research done on those disorders may benefit CFS. Here are some Chase Communty Facebook sites for CFS organizations
Look for Charities here. (note that you will get charities with operating budgets under $1,000,000
This is an easy way to support research and treatment into ME/CFS. No donations are needed – just use your votes and support others in the doing the same.
We'll keep you informed on who's where on the leaderboard here.
Check out some FAQ's