Discuss this article on the forums
Written by Carrigon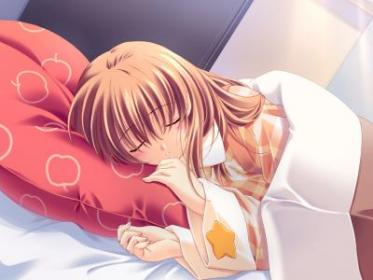 I finally found a few things that are working for me. And this is after looking for a very long time. You won't get rich off it, but it can be built up to a week's grocery money. It really just depends on how determined you are, how much time and effort you put into it.
I started to investigate the paid survey sites. For years, I heard tales of people making anywhere from ninety to a few hundred dollars a month off the surveys. I always thought it was bull. But a net friend told me his wife was doing it, and then I met a few others who really are making good money off it. But it was a matter of knowing where to go to do it.
You will never qualify for all surveys. In fact, you might try ten times till you get one that lets you do it and get credited. But if you stick with it and keep trying, the money adds up. Also, there are some bad surveys where you'll do it and then it will say you didn't qualify for the real survey or whatever. It wastes your time, but you just have to keep trying till you get a real one.
The top sites I'm using right now are:
This site is the best. You can do surveys, daily clicks, and they also have a great shopping discount program. You don't have to shop or buy anything. You can just do surveys. There is no minimum payout. You can request your money at any time to Paypal. Surveys usually take a week to credit, then you'll see the money show up. The site is free to join. You just sit back and earn money. I made $9.20 in just my first few days there. And already cashed out to Paypal. And I'm nowhere near done. I still have more surveys I did that will credit during the week.
Cashle is similar to Quickrewards. It's a bit more involved, you have to remember to check off that you completed a survey when you do one. But it seems to be a site to make fast money. I just did a survey for them. They have alot of things you can do at their site to make money.
Cash4Free
Like Cashle and QuickRewards, but pays higher on the surveys. Worth doing them, you can make a good fifteen dollars a week off this site or more.
I made $6.60 off their site this month. I actually made alittle more, but I cashed out too soon and their site won't let you cash out below five dollars. They do pay. But you don't get a lot of surveys in a month from them and probably won't qualify for much of them.
I made five dollars this week off them. And I have a few more surveys waiting to credit. There is nothing to join here. You just give them your Paypal email address. Every survey you take, they give you a dollar. They let you do a few in a day, then their site will say there aren't anymore surveys. So you just wait till the next day and start again.
Not the most attractive looking site, but you can do surveys. There is no minimum cashout. You can get your money sent to Paypal whenever you want. I've done several surveys for them. But they only let you do three a day.
A fun site with a kind of tiki island theme. It's similar to Quickrewards, but the payout is at twenty dollars and your Paypal account must be verified. Accepts both US and UK members. Has daily surveys you can do.
I've tried a few other sites, but they sucked. Toluna is a huge waste of time. You won't see any money for like six months out of them. And OnlyCashSurveys, I've done a bunch and they haven't bothered to credit me. It just says pending and their policy is they can take forever to credit you if they want. Total waste of time.
Money can be made just from your bed or your couch. It's not big money, but if you build it up, just do the math. If you make even three dollars a day, that's ninety dollars a month. It can be done, if you put the time in. And it can be done if you are well enough to just answer questions on a pc. Most surveys are either about movies, video games, or things you buy. They want to know if you like certain drinks like Gatorade, or how many times you've watched a show on tv or seen a movie. It's not hard to do. It can be boring and repetitive and frustrating. But you can make some money even while being sick and disabled. I do this from my bed, just laying down and I've made about twenty dollars so far in just the last few weeks and I'm not done yet.
Tip: Always clear your cookies and browser cache after you have been credited for your survey so there are no problems with being credited with the next one. But make sure you were really done first. You should get a page that says you completed it successfully. Some sites will redirect you back to where you started, but not all of them do. As long as you got that success page and you wait to make sure it's done, then you can clear cookies.
I also wanted to add, some of these sites do take international people. I think QuickRewards allows US, Canada, and the UK. Adpaid might also. And DollarSurveys takes anyone with a Paypal email address. So if you're in the US, Canada, or the UK, you can still make money this way.
Most surveys pay anywhere from fifty cents to a dollar each. Try to do as many of the dollars ones as you can, but even the fifty cent ones add up.
Surveys usually take a half hour to an hour to complete. They always lie and tell you fifteen minutes or twenty minutes. It's never true. I even had a crazy long one that took two hours and I was determined to stick it out and get my money. I did get credited for it at the end.
You won't qualify for alot of surveys no matter who you are. They look for certain people. They might want to hear from a twenty year old when you are in your forties, so they disqualify you. Maybe they want someone with a baby or someone who works full time. It really just depends on what they are looking for. So you just have to keep trying and trying till you get one that lets you do it.
I've done movie surveys for movie studios where they showed a trailer and asked me how I liked it. I've done a perfume survey for a company that was looking for how we liked their packaging. I've done a survey for fast food and surveys for shopping for different things. Some of the surveys are actually interesting.
TIP for short term memory loss while doing these surveys: Simply take a screenshot using prnscr (print screen) on some keyboards you have to press shift and prnscr. Then open paint and paste it in there. So if they show you a picture, do this, and then you can easily answer their questions on what the ounces of drink were or the flavor or colors.
Surveys are always random. You might get a movie or tv survey, then your next survey is about cars or insurance. I just did one that had commercials, a movie trailer, and a full magazine to look through. They actually give you an interactive magazine that you can flip the pages of. They are only paying ninety cents for that survey. IMO, it should have been worth a few dollars because it took me like forty five minutes to do since it had so much in there. But I liked doing that one.