Discuss this article on the forums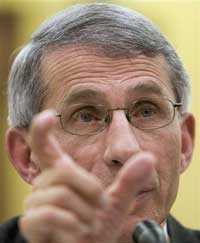 Major Study
– The NIH tagged
Anthony Fauci
to oversee a major study on XMRV and CFS. The
HEAD
of the NIAID (National Institute of Allergy and Infectious Diseases), an Institute with a multi-billion dollar budget, and a major figure in immunology with over 800 citations, Fauci is the biggest name yet to be associated with either CFS or XMRV. His appointment indicates the NIH believes XMRV is a hot-button issue they need to get up to speed on. Dr. Mikovits has noted that the NIAID has largely ignored XMRV thus far….they're clearly not ignoring it any longer.
No Friend to ME/CFS – Anthony Fauci, however, has been no friend to ME/CFS – in fact, he's been considered a major problem for years. He appointed Stephen Strauss to head the CFS team in the 1980's and moved for ME/CFS to get kicked out of the Institute ten years ago, an event which lead to years of research declines as the program slowly disintegrated in the backwater that is the little Office for Research on Women's Health. Since then he has been utterly resistant to attempts to increase funding and research funding from the NIAID has decreased. (How much has the ME/CFS community gotten from Fauci – much less than the distance between his fingertips in the photo suggests).
Forget Fauci – ME/CFS patients are right to be very wary about Anthony Fauci but now now that we've mentioned Fauci we can probably forget him. Fauci was presumably tagged to oversee the effort in order to demonstrate to researchers and the public that the NIH is taking XMRV seriously. While he's an accomplished immunologist he's not the one doing the study. Fauci turned the research project over to Ian Lipkin at Columbia University, an ace pathogen detective, who was already rumored to be studying XMRV in ME/CFS – that is the man we should be focusing on.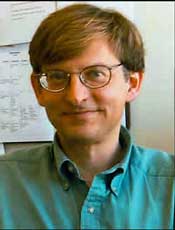 IAN LIPKIN – Who is Ian Lipkin? Ian Lipkin is a pathogen hunter who has tracked down some of the 'hottest' pathogens of recent years including the West Nile Virus and SARS. More importantly he is known for his creation of cutting edge techniques to uncover new and emerging pathogens. In short, he is the 'tip of the spear' in pathogen discovery – the man they send out get a hold of new bugs.
Intriguing he is also heavily involved in viruses that effect the brain and in autism. The New York Times called him an expert 'on the role of the immune system in neurological diseases" – which could make him the perfect match for ME/CFS. One of the premier pathogen hunters on the planet, his appointment indicates the NIH's has finally gotten serious about XMRV…. He is the type of person you would expect to get involved when the top retroviral Institute in the world gets moving.
Here's from Wikipedia on Dr. Lipkin (with additions)
Quote:
Pioneer-
A physician-scientist, Lipkin is internationally recognized for his work with West Nile virus and SARS, as well as advancing pathogen discovery techniques by developing a staged strategy using techniques pioneered in his lab. These molecular biological methods, including MassTag-PCR, the GreeneChip diagnostic, and High Throughput Sequencing,
are a major step towards identifying and studying new viral pathogens
that emerge locally throughout the globe.
Key Figure – A major node in a global network of investigators working to address the challenges of pathogen surveillance and discovery, Dr. Lipkin has trained over 30 internationally based scientists in these state-of-the art diagnostic techniques. Lipkin is the Director of the Northeast Biodefense Center, the Regional Center of Excellence in Biodefense and Emerging Infectious Diseases comprising 28 private and public academic and public health institutions in New York, New Jersey and Connecticut. Within this consortium, his research focuses pathogen discovery, using unexplained hemorrhagic fever, febrile illness, encephalitis, and meningoencephalitis as targets.
Autism – He is the Principal Investigator of the Autism Birth Cohort, a unique international program that investigates the epidemiology and basis of neurodevelopmental disorders through analyses of a prospective birth cohort of 100,000 children and their parents. The ABC is examining gene-environment-timing interactions, biomarkers and the trajectory of normal development and disease.
WHO – Lipkin also directs the World Health Organization Collaborating Centre for Diagnostics in Zoonotic and Emerging Infectious Diseases, the only academic center, and one of two in the US (the other is CDC), that participates in outbreak investigation for the WHO.
Pathogen Hunter Extraoardinaire (media)
Bornavirus – In 1989, Lipkin was the first to identify a microbe (Bornavirus) using purely molecular tools[1].
West Nile Virus – In 1999, Lipkin led the team that identified the West Nile virus in brains of encephalitis victims in New York State [2]. In April 2003, he sequenced a portion of the SARS virus directly from lung tissue, established a sensitive assay for infection,
Bee virus HTML clipboard- In 2007, he helped identify a virus decimating honey bee populations
Mystery Neurological Illness in Minnesota Meat-packing plant – in 2008, the Minnesota Dept of Health called him top investigate a mystery illness, possibly caused by aerosolized pathogens from hog brains.
Mystery disease – in 2008 Dr. Lipkin identifies a new kind of virus called an 'arenavirua' that may be causing a mystery disease in South Africa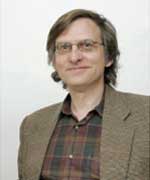 Research – Wikipedia and media reports hardly touch on the extent of Lipkin's activity into pathogens. Just this year he and his teams have published studies on the following pathogens: bocaviruses, astroviruses, picorna-like viruses, reoviruses, flaviviruses, choriomengitisvirus, Nipah virus, Merino Walk virus and arenaviruses.
The Genetic-Infection Interface – Uncovering the Cause of Chronic Illness – Lipkins work goes far beyond just looking for pathogens, however. A cutting edge figure in the genetic field he believes genetic testing will allow researchers to uncover the links between common illnesses such as diabetes, autism and obsessive-compulsive disorder and infections.
In a 2007 New York Times article he stated
Quote:
"New tools for detecting and discovering pathogens, new sample collections and new research models will allow us to head off future outbreaks of infectious disease and to meet the challenges at the intersections between gene and the environment,"
The Study – When asked by Amy Dockser Marcus why the conflicting results thus far he cited different types of patients, sample preparation and methods. His study will include testing samples from different areas of the country at the WPI, FDA and CDC. Here's some info on the study from the Marcus article
The new study, Lipkin says, will involve fresh blood samples from 100 CFS patients and 100 similar, but healthy people — 25 of each group from four different sites around the country, to provide geographic diversity. The samples will be processed, blinded and sent to the FDA, the CDC and the Whittemore Peterson Institute, which led the team that published the original Science paper. If a lab finds a sample is positive for XMRV, further tests will be needed to confirm the result. If one lab finds a positive sample but another lab doesn't, the same samples can be shipped again, with a new blinded code, to be tested again. "If you get the same result, it is valid," Lipkin says.
Dr. Lipkin's resume suggests he has the background and interests that could serve him and us well in his search for XMRV.