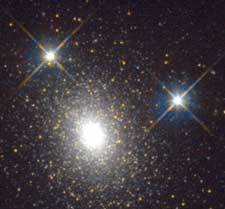 A Head-Splitter
– Of all the problems at the NIH the makeup of the panel that reviews and scores ME/CFS grants – called the CFS SEP – may have been the most head-splittingly frustrating. No subject is guaranteed to raise blood pressure levels more quickly and perhaps, no other group has been more effective at throttling the life out of nascent CFS research efforts. For many researchers the CFS SEP was ground zero for what was wrong with the NIH.
The panel is composed of researchers who review and rate ME/CFS grant applications. A poor score means months of grant preparation is thrown out the window. Ironically the group was formed, well over a decade ago, to provide a home for CFS researchers where they would be insulated from the negative connotations surrounding the disorder at the NIH – it was supposed to make things better; somehow it ended up making things worse.
The former administrator of the panel, Dr. Hoffeld, a dentist, loaded the panel with dental pain and jaw specialists, who, not surprisingly tended to rate immune or heart or nervous system grants poorly. Things got so bad that some researchers were even willing to go public -something that could endanger their future opportunities.
Dr. Lloyd detailed a Dubbo project grant that was submitted three times, altered twice to accommodate the reviewers critiques and then didn't even make it past the first stage on the third try. Pacific Fatigue Lab researchers turned the ME/CFS research field upside down with their findings indicating putting CFS study recipients under stress was crucial yet their application was turned down. Dr. Hartz's intriguing proposal to analyse the effectiveness of physicians specializing in CFS, alternative health practitioners and primary care doctors at treating CFS went nowhere.
At the last CFSAC meeting, Dr. Glazer an outgoing committee member , got red in the face describing how he didn't dare for decades to even try to get a CFS grant, and then how infuriated he became, when he did try, at inepititude of the people reviewing his grant. He said he'd never, in his decades of research 'seen anything like it". (That prompted Dr. Hanna to say "well, don't use the CFS research panel, then" which prompted Dr. Glazer to retort (sic) – what CFS research panel? I don't' see any CFS researchers on there.
Advocacy Efforts Fail – The non-CFS makeup of the CFS SEP panel has been a regular matter of discussion by the federal advisory committee on CFS (CFSAC) for years. Representatives of the CFIDS Association of America and the IACFS/ME have been meeting with the program administrators and submitting recommendations for the panel for years. In 2006 the CAA specifically asked that the program administrator of the CFS SEP panel not be allowed to create the review panel for the Neuroimmune Grant Monies; they failed and the grant underperformed badly.
There were some signs that changes might be in the works. Over the past couple of years the Director of the Center For Scientific Review has met with CFSAC committee. Dr. Hoffeld, who interestingly enough, is interested in ME/CFS and regularly attends CFSAC meetings, retired about a year ago. Yet little changed- and over time a new challenge occurred.
A Cascade of Effects – The makeup of the panel is supposed to reflect the makeup of the grants it was receiving and over time, as grant after grant was turned down, CFS got itself in a real whole bind. Researchers lost faith in the panel and stopped submitting grants to it – which would make the proportion of CFS experts to go down anyway. The panel had turned into a caricature of itself; a Chronic Fatigue Syndrome Panel that had few or no ME/CFS experts and, instead of assisting ME/CFS researchers, had become a considerable drag on the field. Ironically enough, both Dr. Glazer and Dr. Hartz did get their grants funded – by going to panels not on CFS.
Advocacy Works – A Change Has Come!
That, however, has changed. Kim McCleary stated that newish CSR administrator Dr. Leutke "is obviously more receptive to the recommendations that we've been submitting for years for reviewers with knowledge of CFS". I would say so, for the first time in memory, the panel is chockfull of CFS experts. Check out this lineup. A dentistry specialist still leads the panel but after that, it's mostly gravy – a panel almost filled to the gills with immunogolists and pathologists.
(The Last Dentist!) FILLINGIM, ROGER B , PHD
PROFESSOR
COLLEGE OF DENTISTRY
UNIVERSITY OF FLORIDA
GAINESVILLE, FL 32610
(Orthostatic Intolerance) BIAGGIONI, ITALO , MD
PROFESSOR
DEPARTMENT OF MEDICINE
SCHOOL OF MEDICINE
VANDERBILT UNIVERSITY
NASHVILLE, TN 37212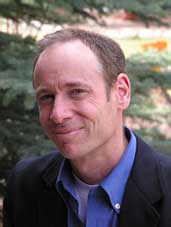 (Everything) BRODERICK, GORDON , PHD
ASSOCIATE PROFESSOR
DEPARTMENT OF MEDICINE
UNIVERSITY OF ALBERTA, CANADA
EDMONTON, AB T6G 2R3, CANADA

(Immune Colleague of Dr. Klimas) FLETCHER, MARY A , PHD
PROFESSOR
SCHOOL OF MEDICINE
UNIVERSITY OF MIAMI
MIAMI, FL 33136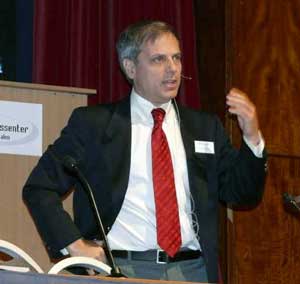 (A Psychologist (with CFS) Pushing for Less CBT Research, IACFS/ME PRES.) FRIEDBERG, FRED , PHD
PROFESSOR
DEPARTMENT OF PSYCHIATRY AND BEHAVIORAL SCIENCE
STONY BROOK UNIVERSITY MEDICAL CENTER
STONY BROOK , NY 11794
(XMRV Researcher – author of positive XMRV study) HANSON, MAUREEN R , PHD
LIBERTY HYDE BAILEY PROFESSOR
DEPARTMENT OF MOLECULAR BIOLOGY AND GENETICS
CORNELL UNIVERSITY
ITHACA, NY 14853
(CDC Researcher…..) JONES, JAMES F , MD
MEDICAL OFFICER
DIVISION OF VIRAL AND RICKETTSIAL DISEASES
NATIONAL CENTER FOR INFECTIOUS DISEASES
CENTERS FOR DISEASE CONTROL AND PREVENTION
ATLANTA, GA 30333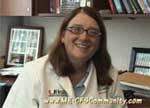 (Immune Researcher, Physician, former IACFS/ME Pres., CFSAC Member (ME/CFS Wonderwoman)) KLIMAS, NANCY G , MD
PROFESSOR
DEPARTMENT OF MICROBIOLOGY AND IMMUNOLOGY
SCHOOL OF MEDICINE
UNIVERSITY OF MIAMI
MIAMI, FL 33136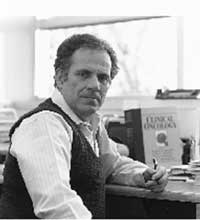 (XMRV Researcher, Co-author of Science XMRV paper, Dr. Mikovits mentor) RUSCETTI, FRANCIS W , PHD
CHIEF
LEUKOCYTE BIOLOGY SECTION
LABORATORY OF EXPERIMENTAL IMMUNOLOGY
NATIONAL CANCER INSTITUTE
CENTER FOR CANCER RESEARCH
FREDERICK, MD 21702

(Pathologist) SZOMOLANYI-TSUDA, EVA , MD
ASSOCIATE PROFESSOR
DEPARTMENT OF PATHOLOGY
UNIVERSITY OF MASSACHUSETTS MEDICAL SCHOOL
WORCHESTER, MA 06155
This is about as dramatic change in personnel that could be imagined. It could be due to several things; a) the Center for Scientific Review (CSR) has been pressured or convinced to make a major change and/or b)it could also reflect an increased grant proposals by CFS researchers. Ultimately, of course, it's a consequence of the changes XMRV has wrought and continuing efforts by advocates to make a difference.
Ach – the Possibilities! – The creation of the Chronic Fatigue Syndrome review panel was another one of those kind of anomalies that CFS seems to have specialized in at the NIH and elsewhere. The fact that it was created at all was surprising since few disorders get their own review panel. (In fact CFS shares the panel with fibromyalgia and TMJ – but even this kind of specialized focus is unusual)…Few disorders also get their own Federal Advisory Committee and special Disability Ruling- but go figure, CFS, the doormat of the NIH – has all three! Throw in the CDC's CFS program (there is no CDC Fibromyalgiaprogram) and you realize that, while no one can be happy about our progress, we've at least jammed our foot in the door in several critical areas; and if those areas change the foundation to really do something is there.
It's breakthroughs like the CFS SEP panel that are why having a CFSAC panel (even if it isn't all that well listened to at the moment) and a CDC CFS research program (even if it is misguided at the moment) are so important.
Finishing – CFS researchers are not out of the wood yet. Now that the CFS SEP will presumably be sending more well scored grant applications up the pike the Trans-NIH Working Group will be playing a more critical role but it decides whether to fund them or not. One would assume, with the new panel more researchers will be willing to submit proposals as well. Will the Trans-NIH Working Group step up to the plate and start funding more studies? We'll know over the next year.
The CFS SEP panel change and Dr. Mangan's election to lead the NIH CFS program promise good things for CFS's future. Next up is the new CDC CFS Chief – presumably to be announced soon…..
(Thanks to Bob Miller for the update on the CFS SEP).