Discuss this article on the forums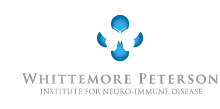 This is the last day of the Chase contest and the WPI has slipped out of the top ten. Don't give up hope! The swings in the last two days can be huge and a similar thing happened to PANDORA last year and in the last hours they rebounded.
The best way to get out a lot of votes is probably to do what Ann did
Quote:
I've had quite a lot of success with friends voting by sending them personal messages via FB. I wrote an update and why WPI is important to me with the voting details. I opened FB in 2 screens on my comp…uter side by side. One screen showing my list of friends so I could seen their names alphabetically to type them into the messages (I think you're allowed 25 ppl per message), the other screen was the messages page where I'd copy and paste the same update. I cranked out over 600 personal messages in about 30 minutes and I've had at least 60 votes that I've seen. Not to mention countless personal notes from friends cheering me on. I wasn't sure if it would work or they'd just consider it spam. Well, it's worked! :)
And here's my letter if you need a template:
Hi!!
I'm writing because I need your help. I'm not asking for money, just two simple clicks of your mouse on Facebook. (If you don't want an updated of how I'm doing, just skip below to the links, I won't be offended! Just please vote!)
As you know, I have been sick now for 3.5 years. Unable to work, and depending on the day able to be out of bed from just 15 minutes to 4 hours a day. I have Myalgic Encephalomyelitis (ME) – a chronic, inflammatory, neurological disease that is multisystemic, affecting the central nervous, immune, cardiovascular, endocrinological and musculoskeletal systems. My body is unable to fight off viruses and infections like mono, roseola, lyme and pneumonia. For quite some time I have had all four of these infections, setting up shop in all of my internal organs.
17 million people worldwide suffer, with virtually no viable treatment options and no serious research institutions are doing anything about it.
Until the Whittemore Peterson Institute recently came along. One family, fighting for their daughter's life, footed the bill and opened a state of the art institute for the sole purpose of researching Neuroimmune disease. But, this single family can no longer cover all of these costs alone. WPI needs help raising money to perform the necessary research for a cure.
That's where you come in. Just a simple "Facebook vote" by you could put the WPI in a position to receive $500,000 in the Chase Giving Campaign. Last I heard we're in 5th place. It's easy. All you do is:
Go to: https://apps.facebook.com/chasecommunitygiving and click "like"
Once you "like" Chase Community Giving, you can vote for WPI by voting at: https://bit.ly/mrWckA
Voting ends May 25th.
As for me, I'm getting by. I miss working, running, travelling and general galavanting. But I'm one of the lucky ones who have ridiculously supportive family and friends.
Thanks for all of your continued support!!! This probably isn't the last time you'll hear from me asking for advocacy help. And please feel free to share my story and ask your friends to vote!!!