Discuss this article on the forums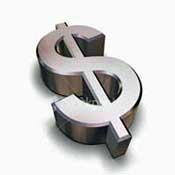 The Vivint Facebook Contest gives us another opportunity to win our research starved field some money. Vivint is spreading $1,250,000 around US and Canadian non-profits this summer. The WPI entered the contest late but has a great chance of winning a substantial amount of money.
Key Facts
Facebook contest
Two Rounds
Five Regions in the US and Canada
Winning Round I simply gets the org into Round II (no money is won yet). The top 20 vote-getters from each region in Round I go onto Round II where they compete for $1,250,000. Nobody wins anything after Round I.
Round I is from April 25th to June 11th
The top vote getter overall in Round II wins $250,000 and the other top vote getter in each region wins $100,000
Five winners – One top winner, Four regional winners
Everyone else goes home empty-handed
Round II is from June 14th to August 27th
One vote a day..…
Round One Goal: Get ME/CFS Charities into position to win either $250,000 or $125,000.
Where we are now…
Top Prize – $250,000- The top vote getter overall has 7322 votes….the WPI is in 7th place overall with 2307 – seemingly a long way back – but then again the WPI started quite late…..
Regional Prizes – The WPI would have alot of trouble winning the top prize but even though they entered the contest late late they are easily the top vote getter in the Western region suggesting they have a great shot at winning $100,000. ME/FM Action Network in number 5 in Canada and has a good chance there. No other ME/CFS organization are close…Rocky Mountain CFS/ME Association is in 18th place in the Mtn region and the CAA is in 25th place in the hotly contested Eastern region.
Plus Donation Matching – there is one last chance to win money for your org. All the orgs we can get into Round II are eligible for matching grants. Vivint will match up to $50 in each donation for a total of $2,500 during special 'matching round's' to be announced. It's not $100,000 but particularly for small organizations – matching donations really help.
Strategy – Because of there being 5 regions but only one vote a day per person there's more strategy in Vivint contest than in the Chase Contest; ie it is possible to 'waste' votes…
The WPI should easily be able to get into the top 20 of the Pacific Region…and both Rocky Mountain and the CAA could make it into the top 20 of their region.
Question – Since only the top vote getter in each region wins money, the question is does either Rocky Mtn or the CAA have a chance of making it into the top slot of their region in Round II? The CAA is 3400 votes behind the leader in the Eastern Region and Rocky Mountain is a whopping 7100 votes behind the leader in the tough Mountain region.
Given that less than 3,000 votes from people with ME/CFS have been tallied this far it seems unlikely that either group – even if everyone voted for it – has a realistic chance of winning $100,000.
Conclusion – The best strategy may be to focus solely on the WPI – propelling it to a strong finish in Round I and then pushing hard to help it win the Pacific region – and bringing in a cool $100,000.
BUTTTTT – any organization that makes it into Round II also is eligible for up to $2,500 in matching grants. Given that the WPI is in good shape….should we push for the CAA, Rocky Mountain to get into Round II and take part in this generous offer?
Other ideas? Present them below and stay tuned for 'strategic updates' if things change…..things can and do fluctuate fast in these contests particularly as they get near the end.
HOW TO
The Vivint Contest is very easy to participate in.