After trying dozens of other treatments Kelvin Lord was on his last legs when he practically crawled in Dr. Lapps office in January 2010 for his first infusion of Ampligen, an immunomodulator under review by the FDA for ME/CFS, which was available to a only few doctors in the US.
Chart Kelvin's progress as he describes, in sometimes side-splitting fashion, his experiences with Ampligen.
January
February
March
April
May
June
July
August
October
January, 2011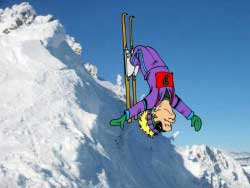 Donate to Phoenix Rising – help keep the lights on!